A Houston man's creative way to draw attention to a dangerous pothole in the middle of Tuam Street near Brailsfort in the Third Ward has led to swift action by the city of Houston.
Ed Pettitt called 311, posted a photo of himself standing in a three-foot-deep hole on Facebook and tagged Houston Public Works to get their attention. The post did more than get their attention – it went viral.
Houston Public Works responded to Pettit's social post, saying, "Thank you Ed Pettit for alerting us to this location in the Third Ward. This hole was not made by the #HouPublicWorks crew. Our team found private contractors trying to connect to a city water line. , without proper permission, which created the hole.
Pettit quickly responded to HPW, tagging city officials in the post, saying, "It doesn't matter if the condition of our streets in the 3rd Ward is caused by city disinvestment, personal negligence/corruption, or the law of God – these dangerous conditions should not be tolerated." ! Thank you for following through and holding the private contractor(s) accountable."
A few days later, the city sent workers to fill the hole. "It's unfortunate, but if you want to get the city's attention, sometimes you have to be a little dramatic and post on social media," Pettit told KHOU.
Hey Houston Public Works, if you don't want to talk about the Columbia Tap Trail, we can talk about other things. Houston 311 Case #: 2300826120
Posted by Ed Pettit on Saturday, April 8, 2023
Pettit suspected that private developers were responsible, and Houston Public Works confirmed that it looked like an illegal road cut for a water connection that wasn't done properly.
Pettit is co-chair of the Third Ward Super Neighborhood and hopes city leaders will take more steps in the future.
Trending news
I'm Garner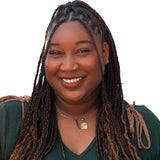 Thanks for reading CBS News.
Create your free account or login
For more features.