Saudi Arabia, Iran agree to resume diplomacy
Saudi Arabia and Iran agree to reopen diplomatic missions
05:16
GENEVA – UN human rights chief Volker Turk said on Tuesday Iran This year saw an "appallingly" high number of executions, averaging more than ten per week. At least 209 people have been executed in the country since Jan. 1, primarily for drug-related crimes, but a U.N. statement said the actual number is likely much higher.
"On average, more than ten people have been executed per week so far this year, making it one of the highest executions in the world," Turk said.
"At this rate, Iran is alarmingly on the same track as last year when around 580 people were executed," he added, calling the track record "appalling".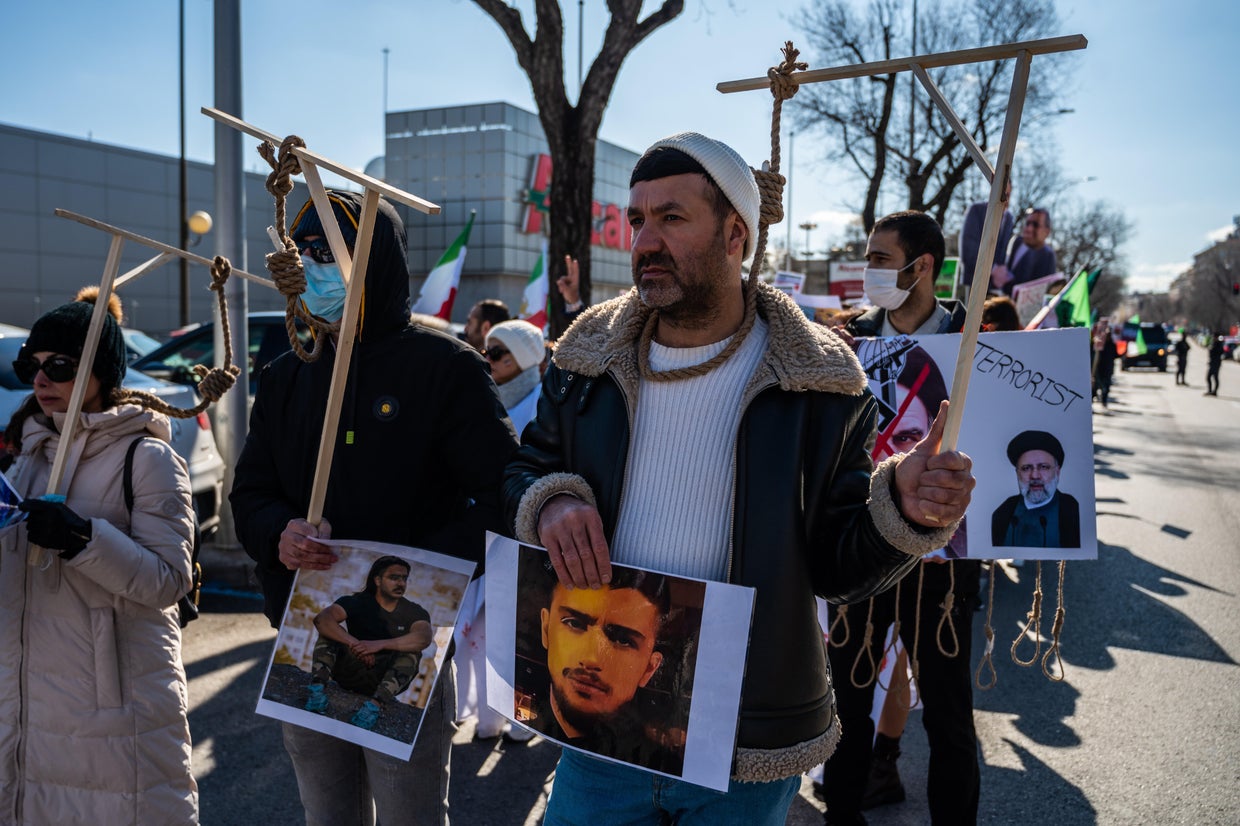 People march in protest against state executions and human rights abuses in Iran as they walk towards the Iranian embassy in Madrid, Spain, on February 11, 2023.
Marcos del Mazo/Lightrocket/Getty
Iran on Monday hanged two men accused of spreading blasphemy on social media, prompting US condemnation and Amnesty International's accusation that the Islamic Republic had reached a "new low" in executions.
On Saturday, Iran executed Swedish-Iranian dissident Habib Chab for "terrorism", drawing sharp criticism from Sweden and the European Union.
At least 45 people, including 22 from the Baloch minority, have been executed in the past 14 days, the UN said. Most were executed on drug-related charges.
"Imposing the death penalty for drug crimes is inconsistent with international human rights norms and standards," Turk said. "The Human Rights Committee … is clear on prohibiting the imposition of the death penalty for any but the 'most serious crimes' – crimes of extreme gravity, involving intentional murder. Drug offenses do not meet this threshold."
Iran: Crisis in the Middle East
more and more
Thanks for reading CBS News.
Create your free account or login
For more features.