Three convoys carrying American citizens and Organized by the US Government Now successfully reached Port Sudan.
A third convoy arrived in the coastal city on Monday after two convoys arrived over the weekend, State Department principal deputy spokesman Vedanta Patel confirmed. Evacuees include American citizens, their family members, and citizens of allied and partner countries.
The three convoys supported a total of about 700 men conflict The Rapid Support Force is one of the Sudanese armed forces and paramilitary groups Crisis in Sudan. That number does not include nearly 1,000 US citizens who have already left the country. About 5,000 US citizens in Sudan have sought guidance from the American government, Patel said, adding, "We have sent and responded to more than 25,000 emails and 1,000 phone calls and text messages providing information coordination and assistance to US citizens."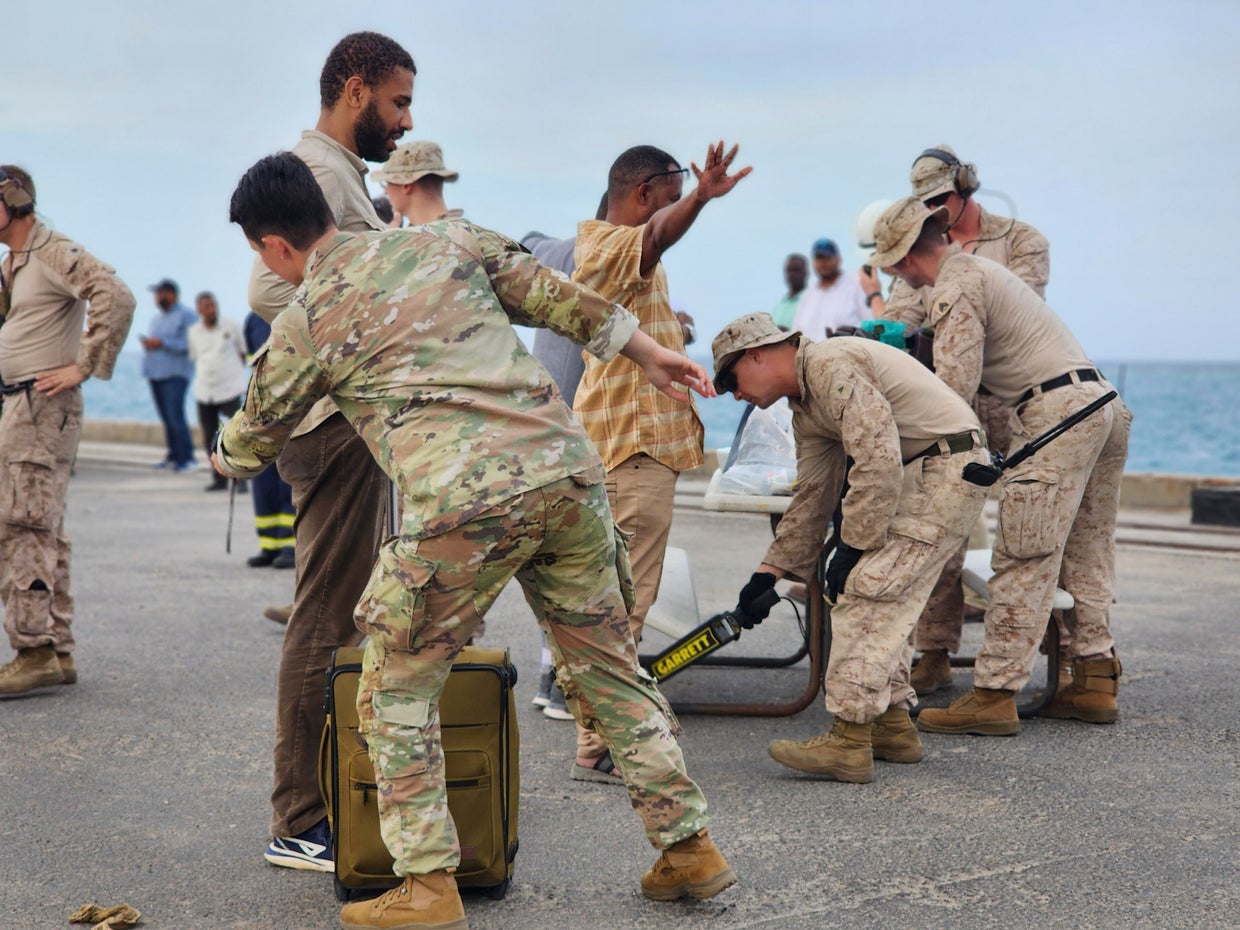 American citizens are searched by U.S. soldiers before boarding a ship in Port Sudan, Sunday, April 30, 2023.
Smoal Abdallah/AP
The safe arrival of the third convoy came after more than 100 US citizens finally reached the safety of a port in Saudi Arabia on Monday. Some boarded a second convoy of buses that left Sudan's war-torn capital Khartoum on Friday, driving 500 miles to reach Port Sudan on the country's east coast.
Eligible refugees arriving at Port Sudan will take a boat across the Red Sea to Jeddah, Saudi Arabia, where US officials will assist them with consular and emergency services. The State Department has moved personnel from Washington to Djibouti, Nicosia and Nairobi to assist Americans fleeing Sudan. CBS News foreign correspondent Rami Inocencio reported that a US ship with military personnel on board arrived in Port Sudan on Sunday.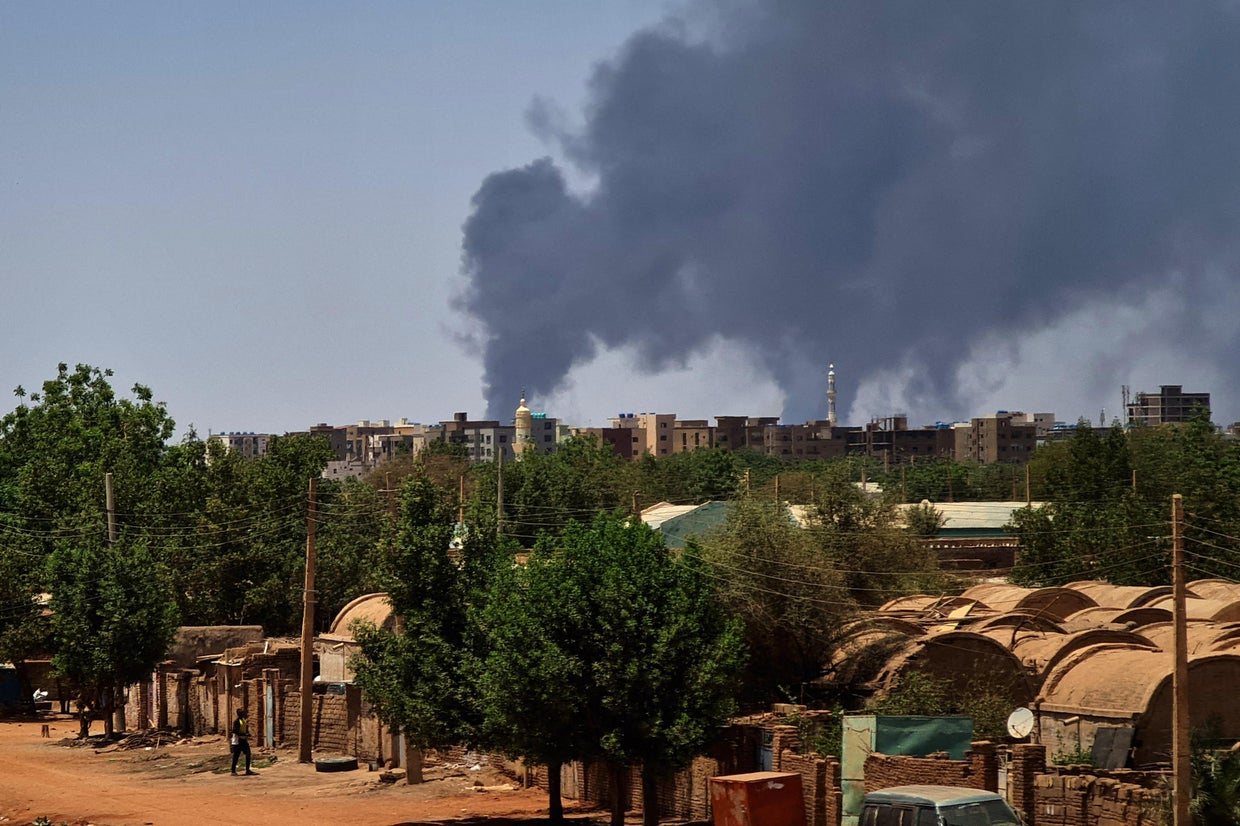 TOPSHOT – Smoke billows over buildings in Khartoum on May 1, 2023 as deadly clashes between the forces of rival generals enter their third week.
AFP/Getty Images
Patel said he was not aware of private vessels operating as an alternative method of evacuation.
"I would note that our transports were also not 100 percent full given the ongoing fluid security situation," he said.
The death toll in Sudan has risen to more than 500, according to the World Health Organization, with thousands more injured, prompting an exodus from Africa's third-largest country. Sudan's warring generals have agreed to send representatives to negotiate, possibly in Saudi Arabia, the country's top U.N. official Volker Perthes told The Associated Press on Monday, even as the two sides clashed in the capital Khartoum for three more days to extend a fragile ceasefire.
Trending news