What's next in the debt ceiling fight?
Biden adviser Gene Sperling on what's next in the debt ceiling fight
06:37
President Biden called four congressional leaders Monday afternoon and invited them to a May 9 meeting on the debt ceiling, according to three people familiar with the call.
The invitation comes as Treasury Secretary Janet Yellen warned that the US could default on its debt. As of June 1, just a month away. The White House also confirmed the call.
"This afternoon, President Biden called Speaker McCarthy, who is leading a caucus on Israel, to invite him to a meeting at the White House on May 9 with Leader Jeffries, Leader Schumer and Leader McConnell, whom the President called earlier today," the White House said.
The White House has repeatedly insisted that Congress — and Republicans, who control the House — must act to avoid a default, even as the House Pass a bill Last week to raise loan limits and cut spending. That bill is unlikely to pass the Senate.
It's not yet clear if invitations have been accepted — or if May 9 is a firm date.
Trending news
Weijia Jiang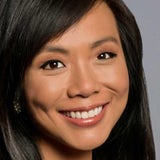 Thanks for reading CBS News.
Create your free account or login
For more features.