A U.S. citizen pleaded guilty to trying to smuggle tens of thousands of rounds of ammunition into Mexico earlier this year, the Justice Department said Tuesday.
On Feb. 27, Jesus Alberto Olivarez, 32, drove his black PT Cruiser onto the Lincoln Juarez International Bridge, which connects Laredo, Texas, to Nuevo Laredo, Mexico, where Olivarez lives, according to a news release from the Department of Justice. Law enforcement authorities noticed that Olivarez's car doors were swinging as if they were unusually heavy, leading to a search of the cruiser's four door panels. A total of 5,680 live rounds of pistol ammunition of various calibers were recovered during the search.
Olivarez admitted that he had smuggled ammunition from the United States that he had received just hours earlier and that he personally hid in the door and panel of the car, prosecutors said.
"Olivarez was scheduled to travel to Mexico with approximately 6,000 rounds of live ammunition until the skill and sharp ears of a law enforcement officer foiled his plan," U.S. Attorney for the Southern District of Texas Alamdar Hamdani said in a statement. "Stopping the illegal flow of firearms and ammunition into Mexico saves lives and will always be a priority for the Southern District of Texas and our local, state and federal law enforcement partners."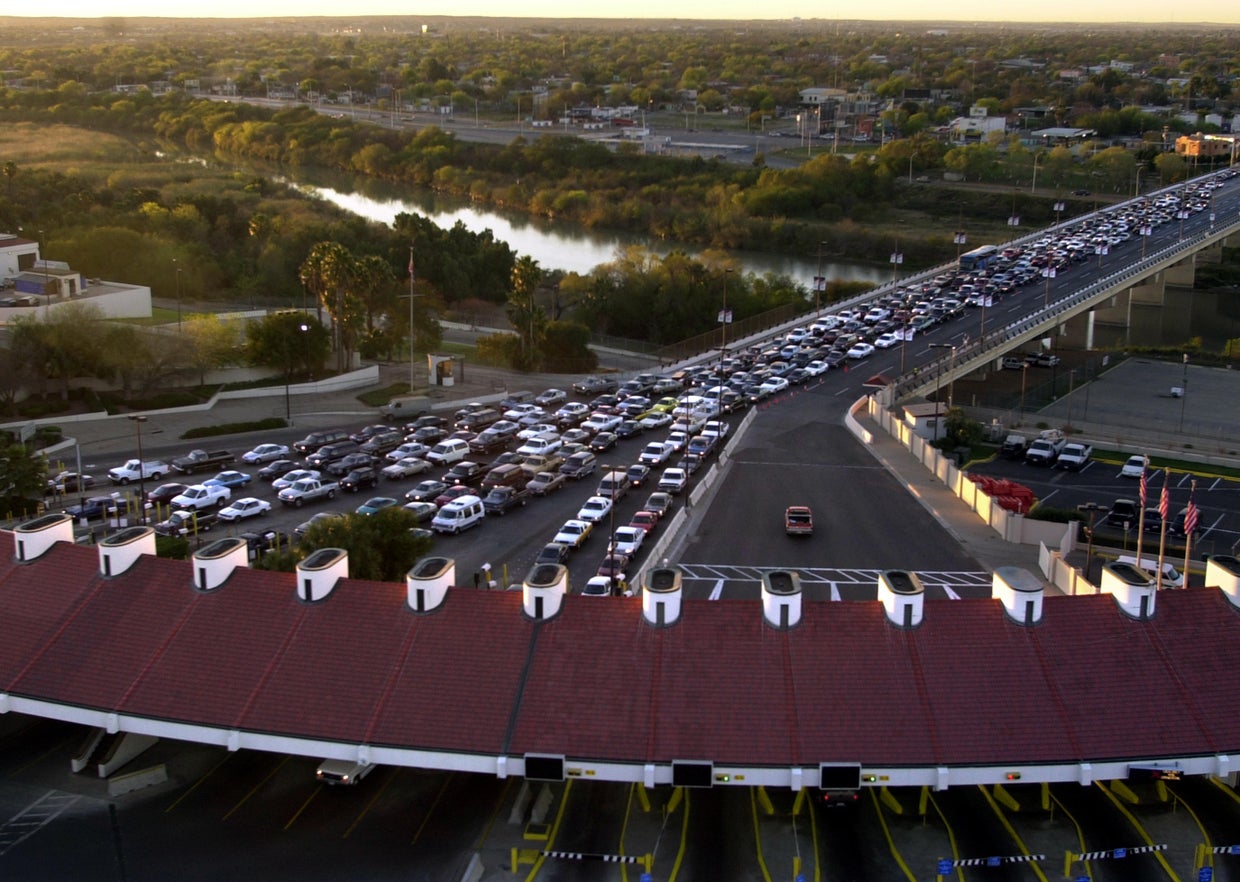 Morning commuters line the Lincoln-Juarez Bridge over the Rio Grande from Nuevo Laredo, Mexico.
Don Bartlett/Los Angeles Times via Getty Images
Last year a judge dismissed A $10 billion in civil lawsuits Filed by the Mexican government against American gun manufacturers and distributors. Although the sale of firearms in Mexico is severely limited and regulated by its Department of Defense, thousands of guns are smuggled into Mexico by the country's powerful drug cartels.
The lawsuit argues that the companies' negligence and illegal business practices have caused heavy bleeding in Mexico. Among those sued were some of the biggest names in guns, including: Smith & Wesson Brands, Inc.; Barrett Firearms Manufacturing, Inc.; Beretta USA Corporation; Colts Manufacturing Company LLC and Glock Inc.
In March, the Mexican government filed an appeal, according to Reuters.
Olivarez faces a maximum of 10 years in prison and a maximum fine of $250,000 when he is sentenced on August 9.
Trending news