On a warm day on September 22, 1990, a 14-year-old boy walking near a creek bed in Opelika, Alabama, discovered the body of a young black man with a gunshot wound to the head, the Opelika Police Department said.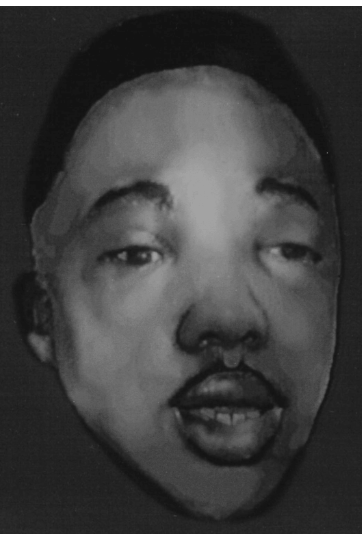 On September 22, 1990, the body of a young black man was recovered from a creek on Anderson Road, a tenth of a mile from Interstate 85 in Opelika, Alabama.
Opelika Police Department
For 33 years, investigators have been trying to identify the victim, and hope that with new DNA advances and the public's help, the time has come to solve the mystery of this cold case, Sgt. Alfred White with the Opelika Police Department told CBS News.
The victim was wearing six pairs of socks on each foot, a detail that White, an investigative supervisor, said "isn't too cold here that time of year."
He was wearing size eight black Else shoes, a white St. Louis Cardinals jersey-type shirt with red pinstripes and pale blue jeans, police said.
The man may have been wearing six pairs of socks because his shoes were much bigger than his feet, White said.
Police said the man, aged between 18 and 25, had no tattoos and a piercing in his left ear.
An autopsy conducted in Montgomery determined the cause of death was a single gunshot wound, police said. White said the ballistics of the bullet, which was from a small-caliber gun, did not match because the gun used in the killing was not recovered.
Police said no missing person's report matching his description had been filed at the time. At the time investigators followed several leads but the case soon went cold, White said.
"He didn't appear to be from the local area," White said, adding that the body was found not far from Interstate 85.
Opelika, a medium-sized city in the eastern part of the state, is a 30-minute drive from the Georgia border and about two hours from Florida.
White added that Opelika was a small town, and even smaller in the 1990s, and said that while it has seen its fair share of murders, "it's rare when we can't identify the person."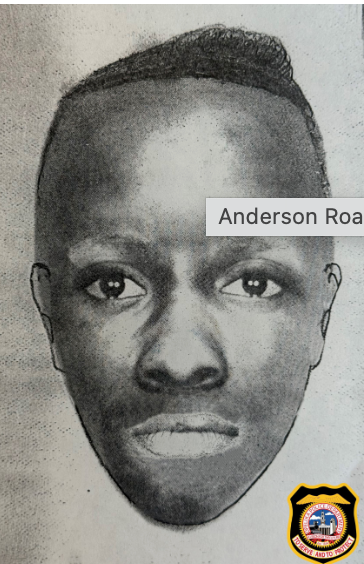 A composite drawing of a 33-year-old unidentified youth in Opelika, Alabama. He was found fatally shot on September 22, 1990.
Opelika Police Department
Investigators are currently working to enter identifying details into NamUS, the national clearinghouse for missing and unclaimed persons, White said. Currently, investigators are working to solve three cold cases in Opelika, he added.
Police hope to use a similar strategy to solve the cold case of the "Opelika Jane Doe," believed to be a black girl between the ages of 4 and 7 whose body was found in Opelika in January 2012, according to a news release from DNAsolves. Publish to .com.
Investigators used DNA testing and genetic genealogy to identify him last year as Amore Jova Wiggins, the release read.
This past January, the girl's father and stepmother, Lamar and Ruth Vickerstaff, were arrested in Jacksonville, Florida, the release said. Lamar Vickerstaff was charged with murder, while Ruth was charged with failure to report a missing child.
Investigators discovered that Wiggins was never admitted to the school or reported missing, the release read, and they believe she was killed in 2010 or 2011.
For any information on this case or the identity of the victim, please contact the Opelika Police Department Detective Division at 334-705-5220 or the Secret Witness Hotline at 334-745-8665.
Trending news
Who is Tabachnik?