Before his re-election announcement on Tuesday, Democrats liked and endorsed President Biden. They said they would welcome that announcement, though, with more acceptance than excitement. And about nervousness as much as confidence.
Here is their argument:
Democrats who want Mr. Biden to run for re-election say his job performance warrants it and echo their 2020 calculus, saying he could beat Republicans again in 2024.
But nearly half of Democrats don't want him to run, citing his age as a reason. It's not because they think he'll lose. They simply say it's "time for someone new".
That said, it's important: Even most Democrats who say he shouldn't run would still consider supporting him in the primary.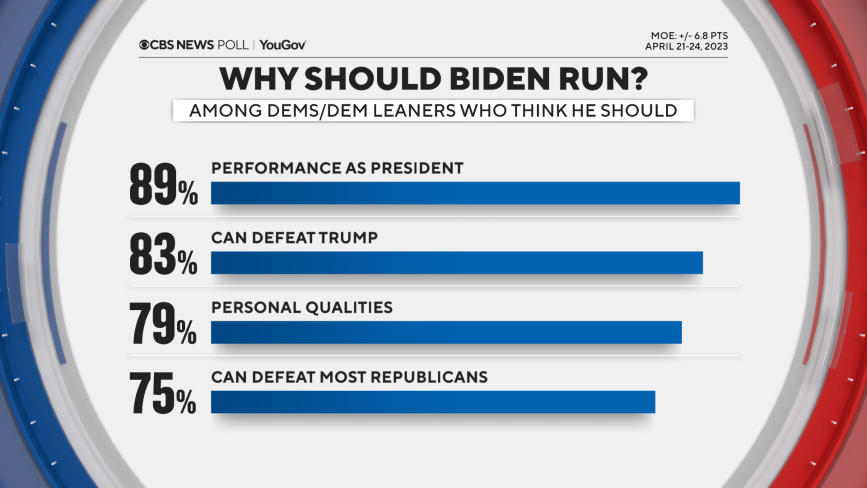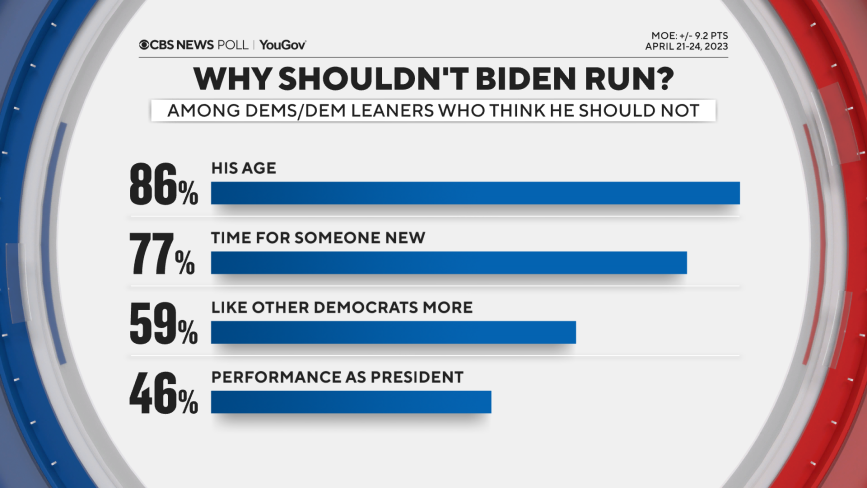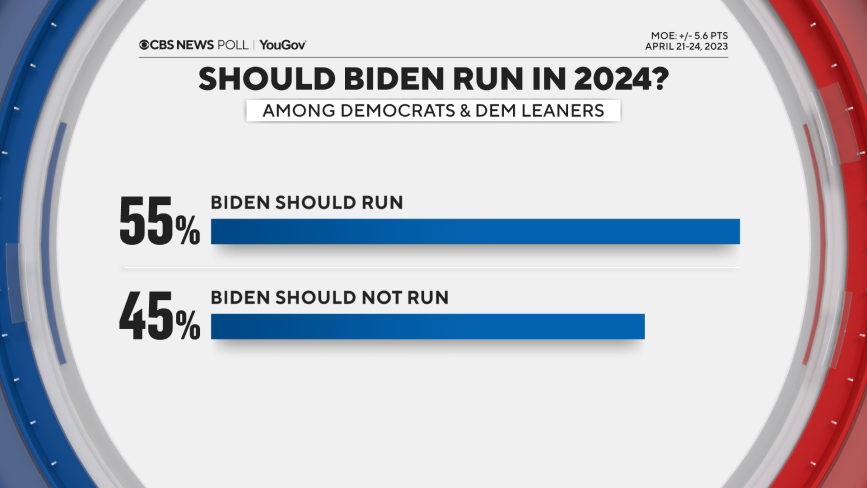 For context: the should/shouldn't measure, quite frankly, doesn't always matter, because people can't elect to take a year off. In 1995, nearly four in 10 Democrats said the party should not renominate Bill Clinton, and he eventually won re-election easily. Today, most Democrats said they would consider supporting Joe Biden for the nomination, whether they think he should run or not.
What can be important, though, is excitement, as it can spur campaign activity, donations and other influential causes in the near term.
This CBS News/YouGov survey was conducted with a nationally representative sample of 2,093 US adult residents interviewed between April 21-24, 2023. The sample was weighted by sex, age, race, and education based on the US Census American Community Survey. Current demographic surveys, as well as 2020 presidential polls. The margin of error is ±3.2 points.
Topline
More Anthony Salvanto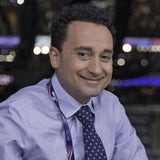 Thanks for reading CBS News.
Create your free account or login
For more features.