A former senior portfolio manager who worked in the investment arm of The Church of Jesus Christ of Latter-day Saints alleged that the firm masqueraded as a charity and manipulated its tax-exempt status by directing funds generated from member donations to the business. violated the church
David Nielsen filed a whistleblower complaint with the IRS in 2019 Nielsen said that during his nine years at Ensign Peak Advisors, the firm's investment value exceeded $100 billion. In his first public comments, Nielsen told 60 Minutes that the firm used false records and statements to appear as a charity, while hoarding money and misleading church members.
"I thought we were going to change the world," Nielsen said. "And we just maxed out the bank account."
Each year, The Church of Jesus Christ of Latter-day Saints collects approximately $7 billion in contributions from its 17 million members. The church expects members to participate in tithing by contributing about 10% of their income. Tithes are used to pay church bills and fund church programs. Whatever remains, about $1 billion a year, is held and invested in a reserve fund at Ensign Peak.
As a registered nonprofit, those investments grow tax-free, Nielsen said. Since it was created in 1997, he says the fund has surpassed $100 billion.
"You can solve big problems with $100 billion," Nielsen told 60 Minutes' Sharyn Alfonsi.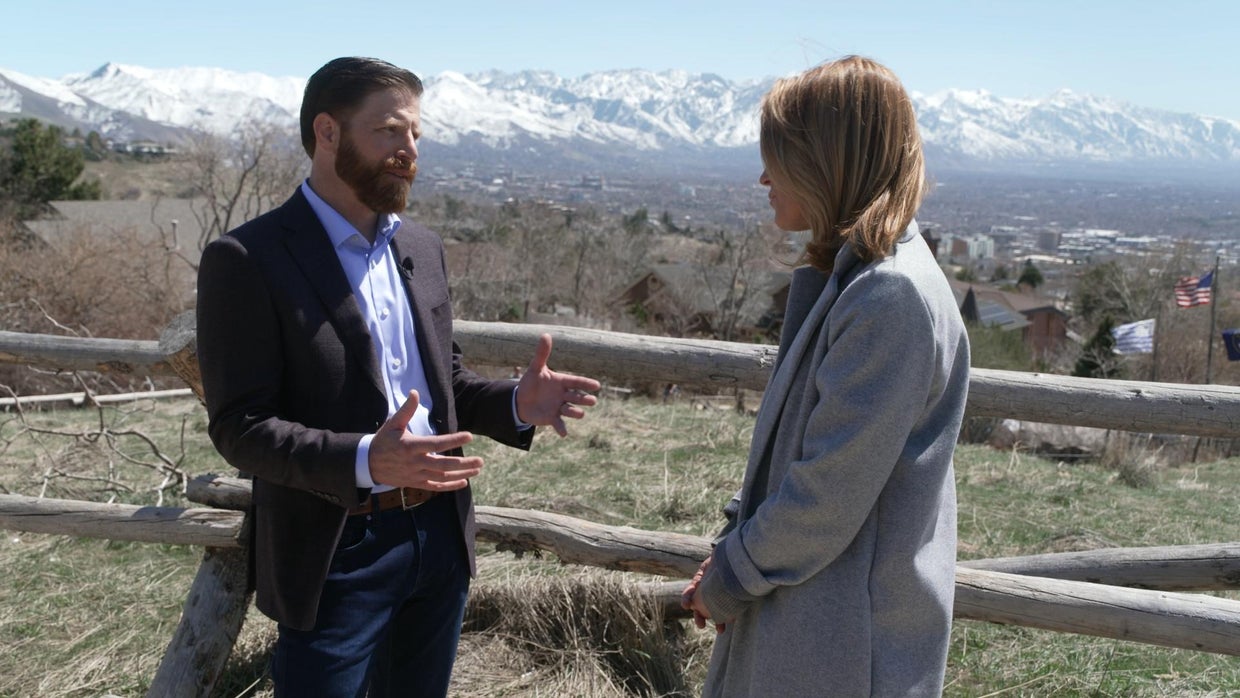 David Nielsen and Sharyn Alphonsi
60 minutes
Nielsen said he left Wall Street to work at Ensign Peak in 2009 because he wanted to work for what he considered charity. He feels that he can use his skills to do well.
"And the funds for that were never used," Nielsen said. "It was really a secret hedge fund."
In 2013, one of Nielsen's bosses shared a document at a meeting showing that $1.4 billion from Ensign Peak went to a mall built on church-owned land, the whistleblower said. Another $600 million was used to help a church-owned insurance company called Beneficial Life turn a profit.
"Look, I'm not an expert on charities, but I've been around the block knowing that charities can't bail out for-profit businesses and maintain their charitable status," Nielsen said.
Christopher Waddell, one of three church bishops overseeing Ensign Peake, said David Nielsen's allegations were "all wrong."
"The church actually owned the beneficial life and fortunately the church had the resources to bail out the beneficial life during the financial crisis, 2008, 2009," he said.
Waddell said the money put into the mall project was an investment, on which the church was getting a return. He declined to divulge details of the investment. Unlike other nonprofits, religious organizations are not required to fully disclose all financial information to the IRS. He declined to share Ensign Peak's net worth with 60 Minutes.
"That's something I can't share with you right now," he said. "I know there's been reports of estimates and things like that, and that's as far as we can go right now."
The bishop said Nielsen doesn't have a complete picture of the church's finances.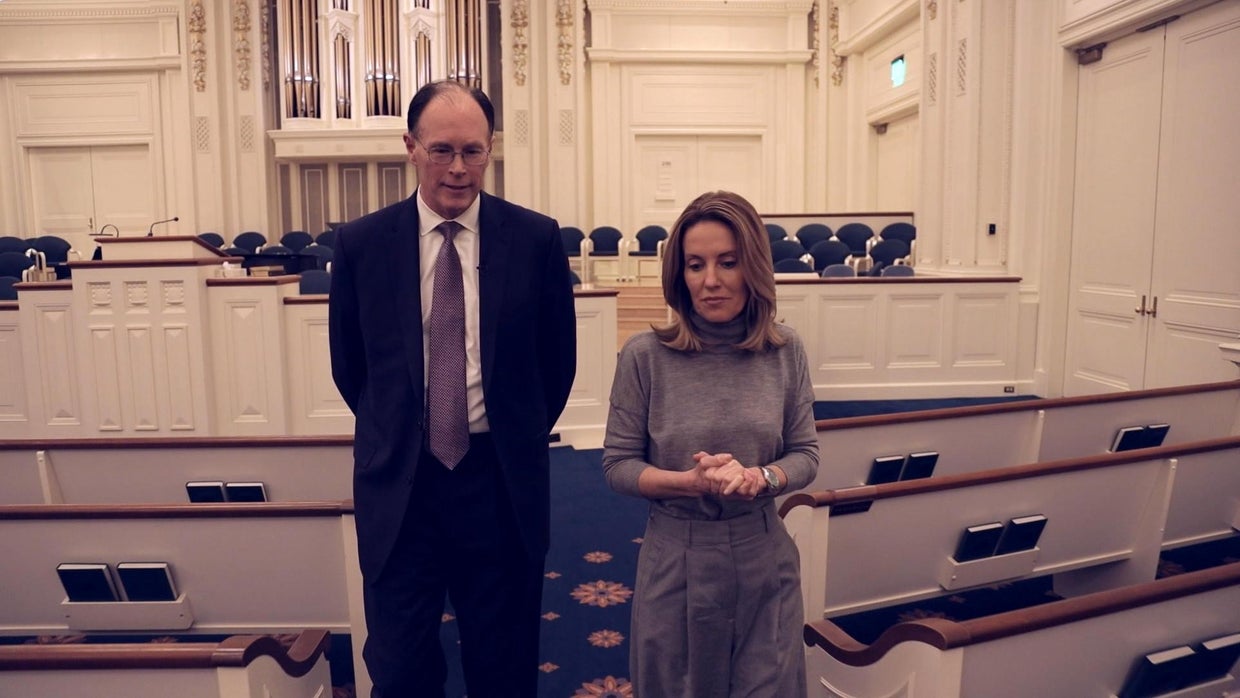 Bishop Christopher Waddell with Sharyn Alphonsi
60 minutes
David Nielsen told us his breaking point came in 2018, when a website called "MormonLeaks" linked church members to organizations that existed only on paper, Nielsen said. These shell companies held billions of dollars in stocks and bonds and were actually controlled by Ensign Peake.
Nielsen said the investment firm called an emergency meeting where the chief investment officer said it could cause problems if Ensign Peak began reporting securities in the firm's own name.
"I knew at that moment I was in the wrong place," Nielsen said.
Nielsen resigned in 2019 and filed a whistleblower complaint with the IRS alleging that Ensign Peak violated its tax-exempt status by moving money to for-profit businesses. It wasn't until 2021 that Nielsen heard from investigators, but they weren't from the IRS, they were from the US Securities and Exchange Commission. The SEC launched its own Ensign Peak investigation after the "MormonLeaks" report linked the church to shell companies.
In February, the The SEC fined the Mormon Church and Ensign Peake A total of $5 million for using shell companies to obscure the size of his investment portfolio. SEC investigators found the church "went to great lengths" to hide $32 billion Over 20 years in securities. It created 13 shell companies that were "assigned a local phone number that would go straight to voicemail" when regulators checked in on the case.
Waddell told 60 Minutes that church lawyers advised the church and Ensign Peake to create shell companies. He said it was not about privacy, but privacy.
"It's confidential to keep the focus on what our purpose is and what the mission of the church is, rather than X amount of money to the church," Waddell said.
The status of the IRS investigation into the Mormon Church and Ensign Peak is unclear. The IRS does not comment on whistleblower complaints, which can take an average of 11 years to resolve. Nielsen felt it was time for him to speak up.
"We extend all professional courtesy to the IRS and the SEC," Nielsen said "It's very important to break through the cracks."
Trending news