Until recently, Jonathan Murray relied on Medicaid to pay for treatment for multiple health conditions, including chronic insomnia. Murray, a 20-year-old restaurateur from the college town of Brookings, South Dakota, said she would stay awake several nights at a time without her medication.
"I probably wouldn't be able to work as much because I'd be tired but couldn't sleep," he said.
Murray's mother is paying $1,548 more than usual in health insurance premiums over three months to ensure she can afford sleeping pills, other medications, lab work and doctors' appointments.
Murray had to scramble to find an insurance option after being surprised to lose his Medicaid coverage on April 1 — though he will likely be re-eligible on July 1.
Because of a complicated situation in South Dakota and North Carolina, Murray isn't the only one who will experience this whiplash in Medicaid coverage.
Medicaid is a joint federal and state health insurance program for low-income or disabled people. During the national Covid-19 public health emergency, states were barred from removing people from the program even if they were no longer eligible.
This rule is now over, and states can re-determine whether Medicaid participants are still eligible. The federal government estimates 15 million Americans will Lose coverage under Medicaid or the Children's Health Insurance Program because they are no longer eligible or because of paperwork problems.
But with South Dakota and North Carolina removing participants from Medicaid, the states also plan to add people to the program. That's because South Dakota voters and North Carolina lawmakers recently approved Medicaid expansion, which would increase the number of people eligible for the program.
"It would have been great if they would have held people until the expansion, so you're not kicking so many people," said Kathy Murray, Jonathan's mother.
According to several health policy experts, South Dakota could have tried to prevent participants from temporarily losing Medicaid coverage.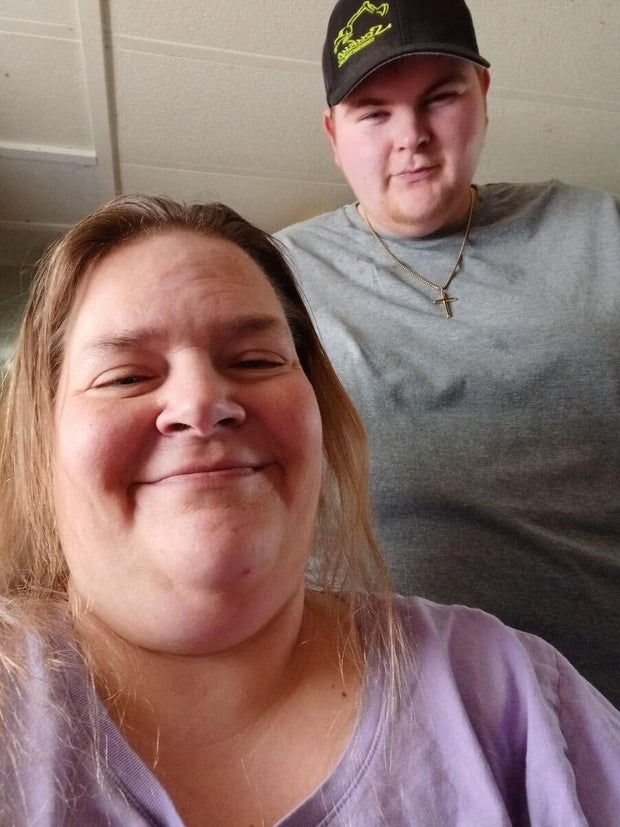 Kathy Murray and her son Jonathan
Kathy Murray
"Federal regulations mean they have to kick people out before expansion, and that's not right," said Joanne Alker, executive director of Georgetown University's Center for Children and Families. "They can structure it so that those people don't suffer a loss of coverage."
Lucy Dagnew, chief of Medicaid campaigns for the American Cancer Society Cancer Action Network, agreed. South Dakota and North Carolina "can't actually stop the attrition process. However, they have flexibility in how they batch enrollees," he said.
Alker and Dagnew said states don't have to start the unwinding process immediately, and when they do, they can delay reviewing enrollees who are likely to be re-eligible under the expansion.
South Dakotans and North Carolinians who want to avoid gaps in health care coverage can apply for private insurance, which can be subsidized under the Affordable Care Act. They can reapply for Medicaid when they start applying for expanded coverage. But if they go uninsured during the gap period, they may avoid getting treatment or face expensive bills.
South Dakota is one of five states to begin April 1, the earliest date possible. Its Medicaid expansion will take effect on July 1. About 16,000 South Dakotans were enrolled in April, but more than 1,700 of them will be re-eligible under the expansion, according to state data.
North Carolina will begin enrolling people no longer eligible for Medicaid on July 1. The state has not set a timeline for the Medicaid expansion, but it is expected to happen in the open period, which runs through May 2024.
Jay Ludlum, deputy secretary of North Carolina's Medicaid program, said the uncertain times make it difficult to temporarily avoid enrolling people. About 300,000 North Carolinians are expected to be removed from Medicaid, Ludlum said. He estimates that one-third of them will requalify after the expansion.
Kathy Murray added Jonathan to her workplace insurance plan, which would more than double his premiums in the intervening months. She said she won't be able to pay some of the other bills during this time, but her son can't go without health care.
He said South Dakota's approach appears to be inefficient, since state workers must isolate and re-enlist some people in a short period of time. "It's creating a lot of work for state workers because they're going to send out the paperwork and get everybody qualified," he said.
Matt Althoff, secretary of the South Dakota Department of Social Services, said the agency's deregulated plan "is based on compliance with CMS rules, the limitations of the technology used to support South Dakota Medicaid and the overall impact on consumers."
The agency wrote in a March document that it is working closely with the federal Centers for Medicare and Medicaid Services "to explore and will continue to explore waivers and flexibilities during the pre-expansion grace period."
Althoff did not respond when asked by KFF Health News whether there have been discussions with the federal agency about avoiding the state's temporary denial. CMS press secretary Sarah Leonardo said the agency could not comment on whether the agency had had any related conversations with South Dakota or North Carolina officials.
While South Dakota won't prevent people potentially re-eligible for Medicaid from temporarily losing coverage, it is taking steps to ensure they know how to reapply.
The state is screening people who are no longer eligible for Medicaid under current rules to see if they will be eligible again after the Medicaid expansion. If so, they should be sent letters encouraging them to reapply.
Since 2014, the Affordable Care Act has allowed states to offer Medicaid coverage to more people, with the federal government paying 90% of the cost. All but 10 states opted for Medicaid expansion.
South Dakota adults are currently eligible for Medicaid if they have a certified disability or have children and have incomes up to 46% of the federal poverty level. That translates to $13,800 for a family of four.
Jonathan Murray qualified for Medicaid as a child. But he became an adult during the public health emergency and thus no longer qualifies.
The Medicaid expansion would allow adults, with or without children, to enroll in the program if they earn up to 138% of the federal poverty level, or $20,120 for an adult. Murray's income as a part-time restaurant cook and dishwasher will allow him to re-qualify and start receiving Medicaid coverage starting July 1.
Covered South Dakota helps people understand and apply for health care insurance. So far, the agency has helped everyone who qualified for a subsidized private plan under the Affordable Care Act's Marketplace after opting out of Medicaid, according to program manager Penny Kelly. For people with low incomes, subsidies may cover most or all of their premiums.
South Dakota Voices for Peace, a nonprofit agency, is helping people through the Medicaid unwinding and expansion process. Carla Graziano, its outreach coordinator, said many people are confused about the uncomfortable process after not thinking about health coverage for more than three years during a public health emergency.
"We hear people's concerns about potentially losing their medical coverage," Graciano said. "It puts a lot of people under pressure."
KFF Health News, formerly known as Kaiser Health News (KHN), is a national newsroom that produces in-depth journalism on health issues and is one of KFF's core operating programs — an independent source of health policy research, polling and journalism. .
Trending news