A man who escaped from a Mississippi jail over the weekend may be linked to the killing of a pastor in Jackson and the theft of his pickup truck, authorities said Tuesday.
The pastor, 61-year-old Anthony Watts, was shot and killed Monday night on Interstate 55 around 7 p.m. as he pulled over to help a man who had wrecked a motorcycle. Police say the man shot Watt several times and then stole his red Dodge Ram. Watts died on the spot.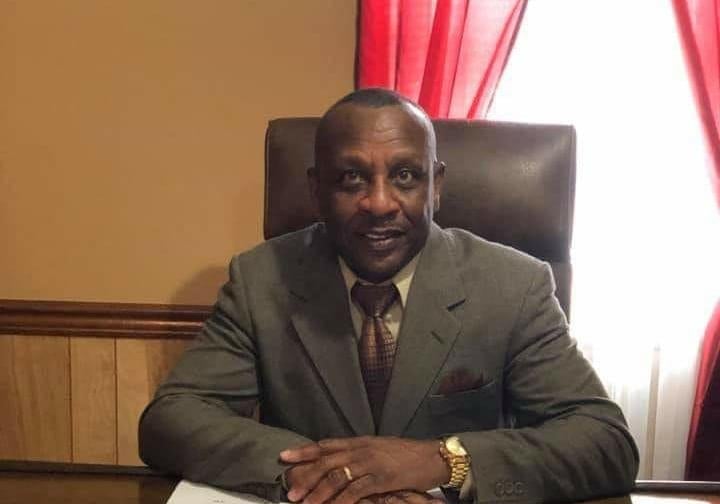 Rev. Anthony Watts
St. Mary Missionary Baptist Church
Jackson Police Chief James E. Davis said, "Based on information gathered from investigators, the suspect … fits the description of 22-year-old Dylan Arrington."
Earlier Tuesday, the Hinds County Sheriff's Office said in a statement that "one of the fugitives may have been responsible for this incident," but authorities have not yet confirmed that and are still investigating.
Arrington was one of four inmates — along with Casey Grayson, Corey Harrison and Jerry Raines — who escaped from the Raymond Detention Center near Jackson Saturday night by breaching cells and roofs. Hinds County Sheriff Tyree Jones said people may have camped on the roof before fleeing the facility and going their separate ways.
The four were in custody on various felony charges, most of which involved theft. Arrington is charged with auto theft and unlawful possession of a firearm, the Hinds County Sheriff's Office said.
Escaped Prisoner Alert 🚨 Dylan Arrington, Casey Grayson, Corey Harrison, Jerry Raines Found Missing…
Posted by Hinds County Sheriff's Office on Sunday, April 23rd, 2023
Watts' stolen red Dodge Ram, with tan trim and cowboy stickers on the front and rear, was last seen heading south on I-55 in Terry, Mississippi, police said.
One of the inmates stole a Hinds County Public Works vehicle that was later recovered in a Houston suburb, Jones said. Investigators also believe a stolen Chevy Silverado is connected to the getaway. None of the men had been arrested as of Tuesday afternoon.
In July, a federal judge ordered a rare takeover of the prison after he said oversight and staffing shortages "have led to assaults as well as deaths." In December, the U.S. Fifth Circuit Court of Appeals stayed that order while the county filed a motion for reconsideration.
Parishioners at St. Mary Missionary Baptist Church in D'Lo told CBS affiliate WJTV they were deeply saddened by Watts' death.
"We are all in some moment of grief, but we know that God is above. We cast all our thoughts on him because he cares about everything we have to go through, we have to deal with, even in this situation Reverend Carl said Burton, associate pastor of St. Mary Missionary Baptist Church
Church member Vivan Ross told the station: "Reverend Watts was a man who loved everybody. He didn't meet a stranger. He would help you, do whatever he could for you. He just loved everybody, and we loved him. "
Trending news