Pete Davidson is set to do one on "Saturday Night Live" as a host on May 6, according to TV Line.
This will be Davidson's first time as host since leaving SNL on May 22, 2022, after a nearly year-long hiatus. Davidson never fully explained why she left "Saturday Night Live," but she did share a long goodbye message on Instagram saying after eight seasons. he owes "Lauren Michaels and everyone at SNL are my life. I'm so grateful and I wouldn't be here without them. I appreciate you always having my back and sticking up for me even when it wasn't popular opinion."
Davidson first joined the show as a featured co-star in 2014 and eventually became a full-time regular on the late-night show. He gained popularity for his "Weekend Update" segment. He often acted self-deprecatingly in his humor – which the audience loved. Davidson was also the youngest cast member to appear on the show since it premiered in 1975. He debuted at just 20 when he had "no idea" what he was doing, he wrote on Instagram.
In addition to returning to SNL, Davidson's semi-autobiographical comedy series Boopkiss is set to debut May 4 on Peacock. The show offers a glimpse into his life and experiences that "best represent the realism and absurdity of being Pete. As Davidson," he tries to "work through the complexities of fame to form unique family dynamics and meaningful relationships," according to TV Line. Davidson co-wrote and executive produced the show, in addition to starring alongside Edie Falco and Joe Pesci.
Trending news
I'm Garner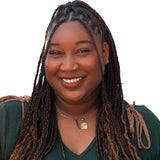 Thanks for reading CBS News.
Create your free account or login
For more features.