The remains of an American soldier who died in France World War II have been identified and will return to the country for burial, officials said on Tuesday.
The Defense POW/MIA Accounting Agency (DPAA) announced that the remains of US Army Pfc. Leonard E. Adams, Dana, Indiana, was counted on July 20, 2022.
According to the DPAA, in January 1945, Adams was assigned to Headquarters Company, 3rd Battalion, 157th Infantry Regiment, 45th Infantry Division.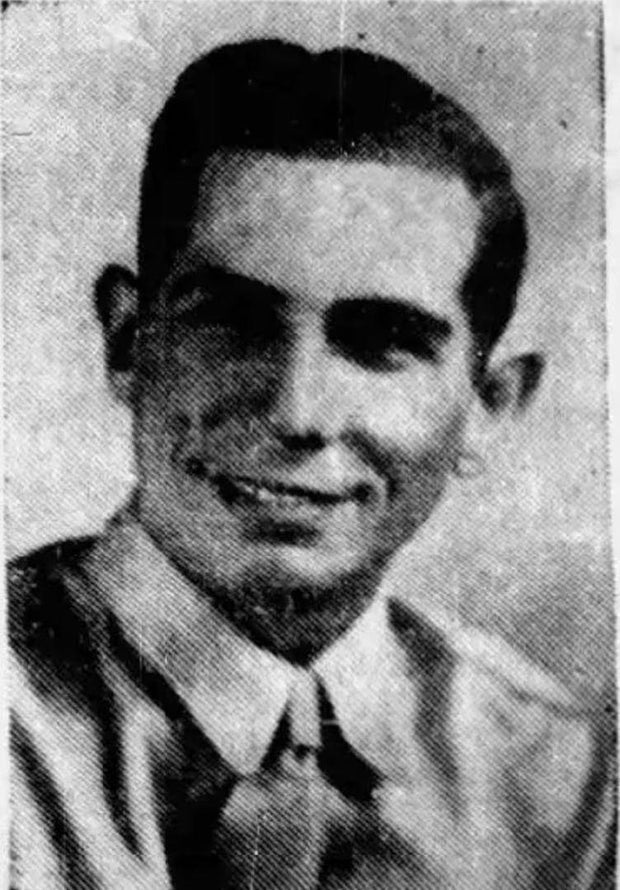 US Army Pfc. Leonard E. Adams, Dana, Indiana, died in action in World War II.
Defense POW/MIA Accounting Agency (DPAA)
"Elements of the unit were supporting five companies attempting to secure terrain near Ripertswiler, France, when they were surrounded by German forces when they were hit by artillery and mortar fire," the DPAA said.
According to the DPAA, only two men from the encircled companies made it through the German lines, the rest were either captured or killed. Adams was among the soldiers killed, but his body could not be recovered because of the fighting, DPAA said.
A year later, in 1946, the American Graves Registration Command (AGRC) — an organization that rescued fallen American personnel in the European theater — discovered 37 unidentified American remains in the area around Ripperswiler, DPAA said.
The agency was unable to identify any remains as Adams and was declared non-recoverable on May 4, 1951, according to the DPAA.
But, more than 70 years later, in July 2021, DPAA historians researching soldiers missing from the war around Ripertswiler exhumed one of the 37 remains from the Ardennes American Cemetery and sent it to the DPAA laboratory for analysis.
Scientists used dental and anthropometric analyses, circumstantial evidence and mitochondrial DNA analysis to identify Adams' remains, DPAA said.
Adams, whose name is inscribed on the Wall of the Missing at the Epinal American Cemetery in Dinoz, France, will have a rosette next to his name to signify that he has been accounted for, DPAA said.
He will be buried at an undetermined date in Radcliffe, Kentucky, according to the DPAA.
Trending news