Ukrainian dancers keep spirits high amid battle
Ukrainian dancers keep spirits high amid battle
04:19
as War in Ukraine In Rage, dancers from the country's most acclaimed ballet companies are making a stand using their artistry.
Equipped with pirouettes, pliés and jetés, dancers like prima ballerina Olga Kifak-von-Krymer are using their skills to showcase Ukrainian culture. Ballet has long been one of Moscow's most revered cultural exports, but many of its best dancers come from or were trained in Ukraine.
"We dance in spite of Russia," said Kifak-von-Kramer, whose brother was killed in the war against Russia. "It is very difficult. But we are Ukrainians. We are unbreakable."
Some dancers even went to the front lines, especially in the first months of the war because theaters were closed. Oleksandr Shapoval, a principal dancer with the National Ballet of Ukraine, is a generational dancer who played 30 different roles over 28 seasons. In September 2022, he was killed in a Russian mortar attack.
The father of two was remembered as a "daring romantic," a mentor and a friend.
"It was very difficult, I think, for the whole company," said Mykita Sukhorukov, who took over Shapoval's role as the company's principal dancer.
Now, Sukhorukov is dancing the lead role in "Don Quixote," a romantic comedy bringing laughter to Kiev audiences. American volunteer Paige Wien attended the performance and said it emphasized the resilience of the Ukrainian people.
"A lot of people back home … asked me if Kiev was destroyed, and I said 'absolutely not,'" Vien said. "Moving on is really the spirit of Ukraine. It's really incredible that people don't move on, but survive."
Trending news
Imtiaz Taiyab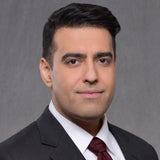 Thanks for reading CBS News.
Create your free account or login
For more features.