With the US Dog Show world's most prestigious awards on the line, canines and their handlers were ready Tuesday to take their star turns at the Westminster Kennel Club Show.
Four finalists were already chosen on Monday. Three more are yet to come before the best-of-seven showdown on Tuesday at 11 p.m. ET.
Rumi the Pekingese aims to bring home a third trophy in 11 years for his small-but-regal breed. Winston French Bulldog Arguing for the title after arriving Oh-so-close last year. A Petite Basset Griffon Vendeen named Buddy Holly is looking for a big US win after impressive showings in three other countries. And an Australian shepherd named Ribbon could also take the top prize.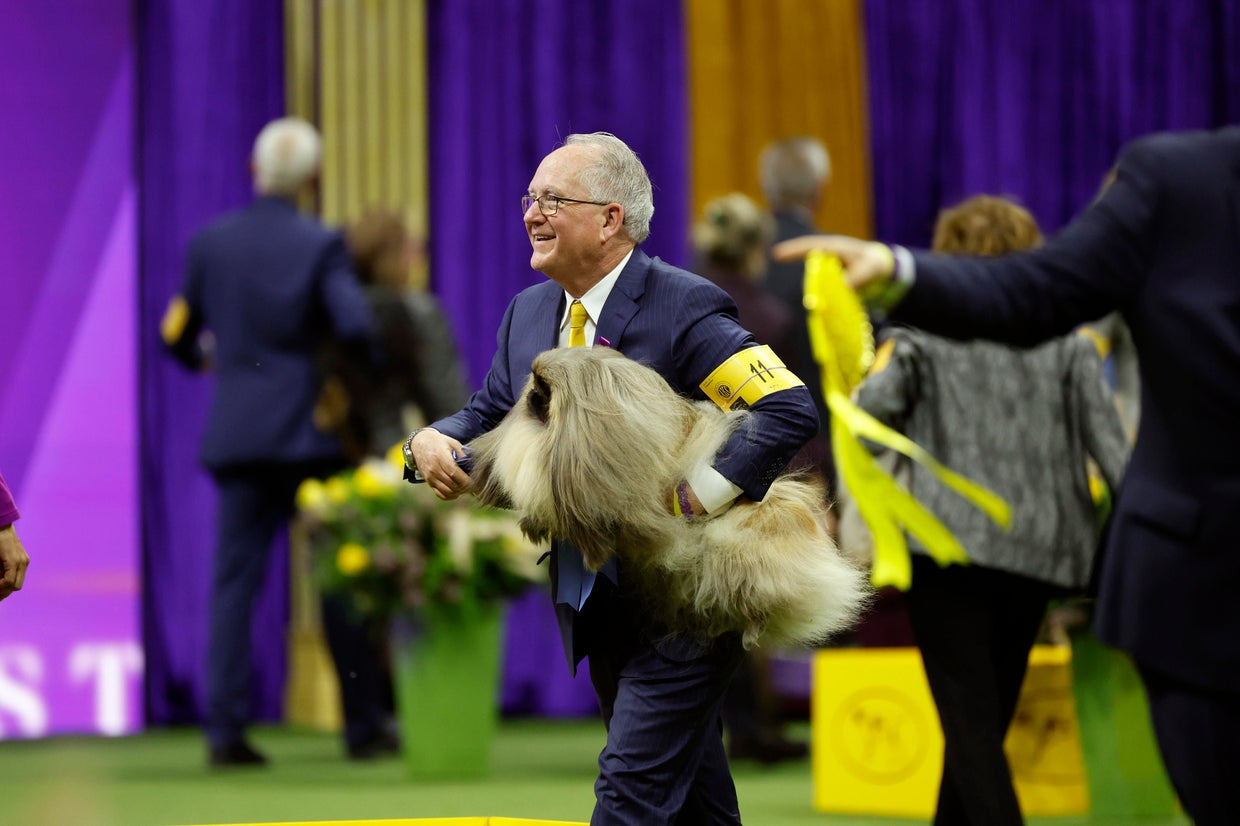 Rummie, a Pekingese, wins first place in the toy group at the 147th annual Westminster Kennel Club Dog Show at Arthur Ashe Stadium on May 8, 2023, in New York City.
Sarah Steer/Getty Images for Westminster Kennel Club
If Buddy Holly was feeling the pressure, he wasn't letting it show. Instead, he seemed more concerned about rejecting the idea of ​​playing with his people and sleeping in his crate on Tuesday afternoon.
"He just screams PBGV," said handler and co-owner Janice Hayes. "They are very independent but very charming and silly. Their goal is to make you laugh every day."
Originally from France, the small hound was traditionally a rabbit hunter. Buddy Holly – so named because "he's a dude," explains breeder Gavin Robertson – has also lived and competed in his native UK and Ireland and Australia.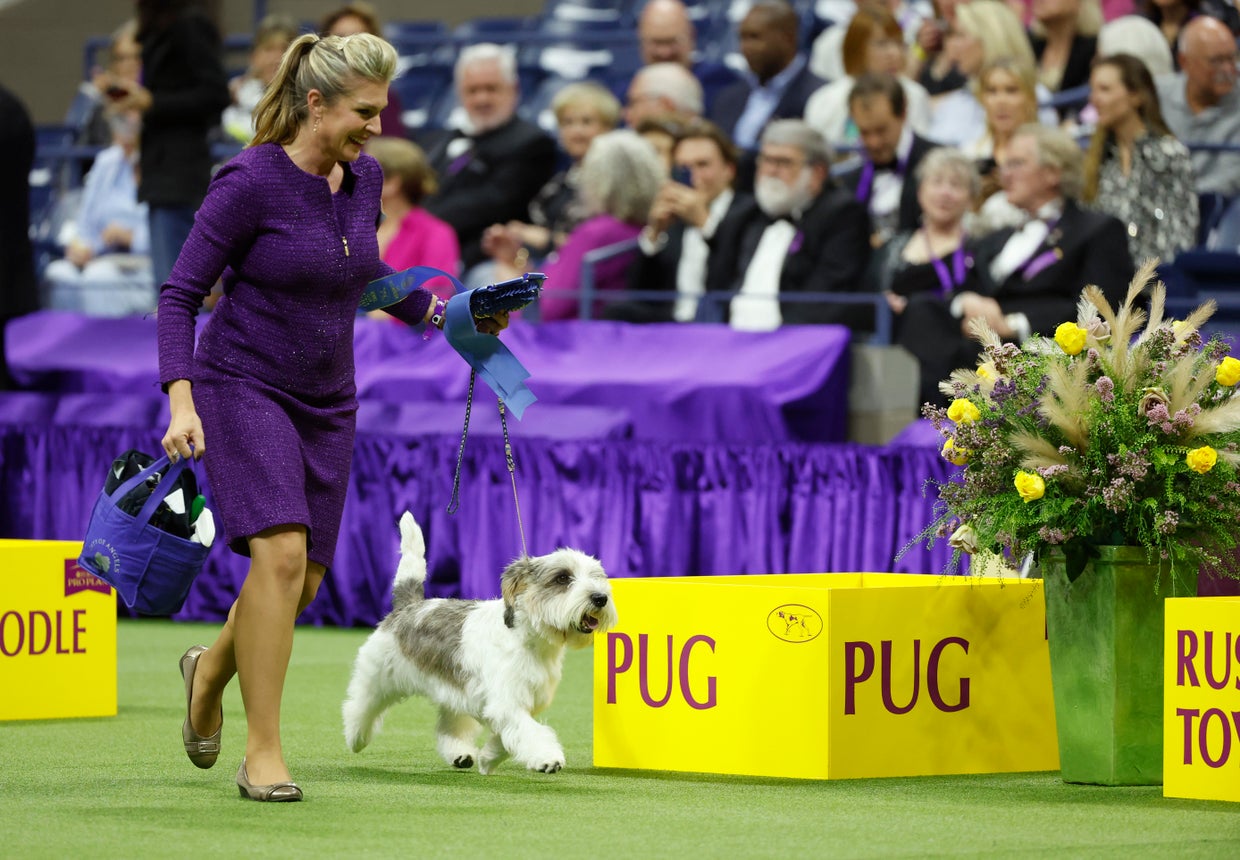 Hound group winner Buddy Holly, Petit Basset Griffon Vendin, competes during the 147th Annual Westminster Kennel Club Dog Show at Arthur Ashe Stadium on May 8, 2023 in New York City.
Sarah Steer/Getty Images for Westminster Kennel Club
Ribbon is "like the fun girl of the party," says handler Jessica Plourde. Rummie is "true to Pekingese type, lots of carriage, presence — everything here, in one," says owner and breeder David Fitzpatrick, who guided Pecs Malachi and Wasabi to Westminster wins in 2012 and 2021, respectively.
Winston came in second at Westminster last year and won last fall's National Dog Show hosted by the Kennel Club of Philadelphia. He now represents the most common dog breed in the United States, according to a ranking published in March.
He "just steals your heart," handler and co-owner Perry Payson said after Winston's Spirit semifinal, which included an impromptu jump into a decorative box in the middle of the ring.
Each Westminster finalist bested first the other dogs of his breed, and then his "group" such as toy dogs or hunting dogs. Braco Italiano, a dog co-owned by country music star Tim McGraw, won the breed's newest qualifier for the semi-final group judging on Tuesday night.
In addition to the chosen finalists, there were other fan favorites as well.
There was the bloodhound that bowed deeply before a judge, the Shiba Inu shown by 10-year-old handler Audra Mays, and the Ibizan hound that was the judge's first cut with breeder/owner/handler Alexandria Mitchell. This was a remarkable achievement at a show where many exhibitors handle other people's dogs as a career.
The Westminster Show, held this year at the USTA Billie Jean King National Tennis Center, also features open obedience and agility competitions for mixed-breed dogs.
Trending news