Vandals target Virginia pro-life center with menacing graffiti: 'You ain't safe'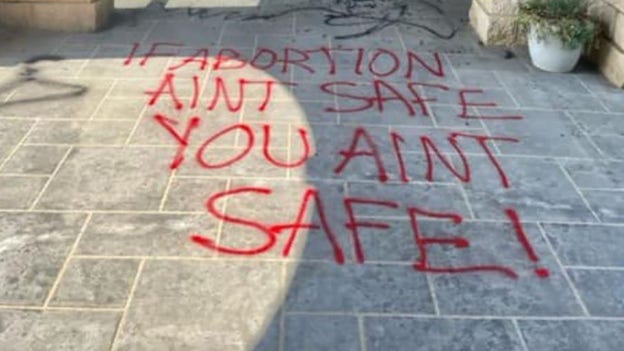 Vandals targeted a pro-life center in Lynchburg, Virginia, with threatening graffiti and broken windows following the U.S. Supreme Court voting to overturn Roe. V. Wade on Friday.
"If abortion ain't safe, you ain't safe," red graffiti states on an entrance area of the Blue Ridge Pregnancy Center, photos posted by local police show.
Lynchburg Police responded to the pregnancy center at about 10:40 a.m. on Saturday. Officers found "​​that the building had been spray painted with graffiti, and multiple windows had been broken out. Security camera footage shows four masked individuals committing the acts."
Abrams says Georgia businesses 'should be accommodating' if abortion ban takes effect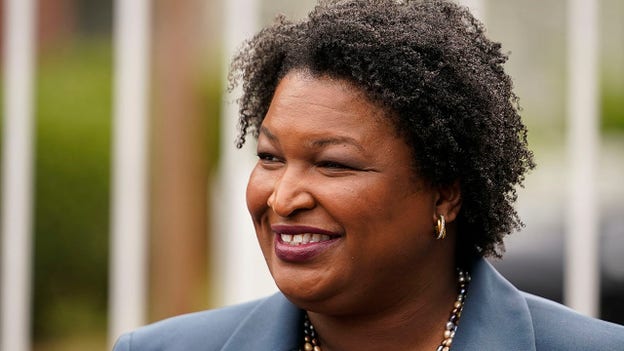 Georgia gubernatorial candidate Stacey Abrams appeared on CNN's "State of the Union" Sunday and was asked whether she believes that businesses should pull operations from Georgia if an abortion ban goes into effect.
The Democrat said that businesses "should be accommodating" if the abortion ban takes effect in the state.
"I would tell anyone, whether you are a business or a citizen thinking about being in Georgia, to take into very real consideration the danger that Brian Kemp poses to the life and welfare of women in the state," she said.
AOC suggests Supreme Court justices who lie under oath should be impeached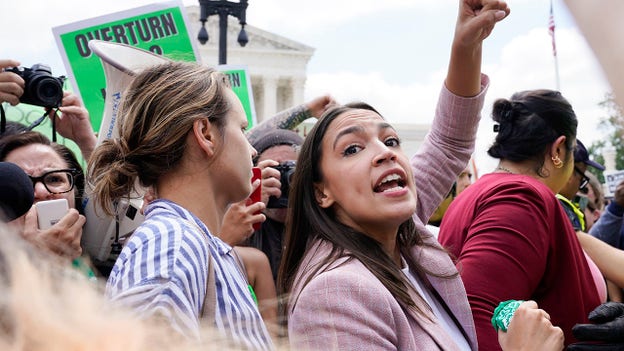 U.S. Rep. Alexandria Ocasio-Cortez, D-N.Y., appeared on NBC's "Meet the Press" on Sunday and was asked whether Supreme Court justices found to have lied under oath in a confirmation hearing should be impeached.
"I believe lying under oath is an impeachable offense. I believe that violating federal law in not disclosing income from political organizations, as Clarence Thomas did years ago, is also potentially an impeachable offense," the congresswoman told anchor Chuck Todd.
Ocasio-Cortez suggested that several Supreme Court justices "misled" senators during the confirmation process, citing claims made by U.S. Sens. Joe Manchin, D-W.Va., and Susan Collins, R-Maine. Both senators last week suggested that Justices Gorsuch and Kavanaugh misled them on the abortion issue in testimony.
"This is a crisis of legitimacy and President Biden must address that," Ocasio-Cortez said.
Whitmer slams Trump for extremism after question addressing threats from 'pro-abortion rights group'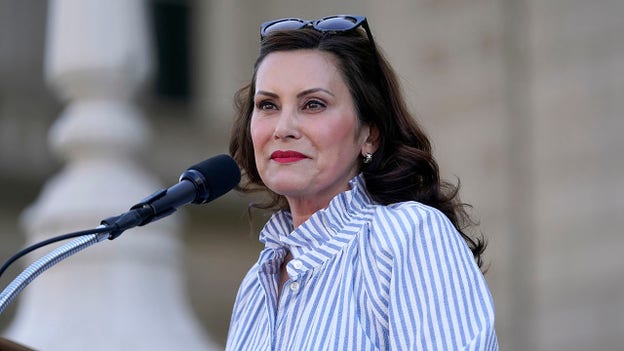 Michigan Gov. Gretchen Whitmer on Sunday attempted to blame former President Donald Trump for the rise in extremism when responding to a question about threats from "pro-abortion rights groups."
In an appearance on CBS' "Face the Nation," the Democratic governor first ripped the "radical agenda" of the Michigan GOP and Republican candidates for governor in supporting legislation she said would make abortion a felony with no exceptions for rape and incest and throw nurses and doctors in jail.
"This is a moment where we're seeing how extreme the Michigan GOP has gotten," Whitmer told CBS host Margaret Brennan. "This radical agenda to deprive women of making their own most important economic decision that they'll make in their lifetime – when and whether or not to have a child."
Liz Warren says SCOTUS 'set a torch' to its last bit of legitimacy after overturning Roe V. Wade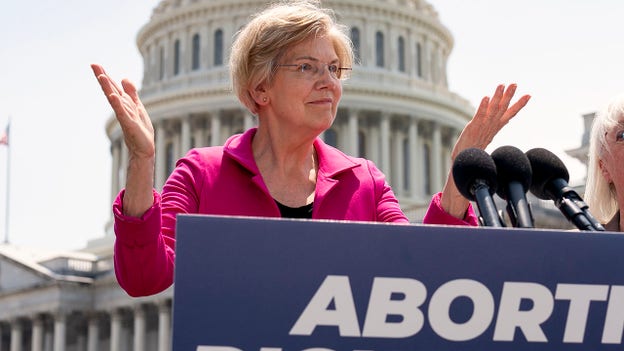 Democratic Massachusetts Sen. Elizabeth Warren said the Supreme Court torched its legitimacy after voting to overturn Roe V. Wade.
"This Court has lost legitimacy. They have burned whatever legitimacy they may still have had after their gun decision, after their voting decision, after their union decision," Warren told ABC "This Week" co-anchor Martha Raddatz on Sunday morning.
"They just took the last of it and set a torch to it," she continued. "I believe we need to get some confidence back in our Court and that means we need more justices on the United States Supreme Court."
Stacey Abrams refuses to say whether she supports restrictions on abortions up to 9 months
Georgia's Democratic gubernatorial nominee Stacey Abrams on Sunday refused to say whether she believed there should be restrictions on abortions or whether she believed abortion was acceptable all the way up to nine months, saying it is a "medical decision" and shouldn't be political.
Abrams was pressed during a "Fox News Sunday" interview to respond to the Supreme Court ruling overturning Roe v. Wade on Friday and whether she believed there should be any limitations on abortion.
"I believe that abortion is a medical decision. And I believe that that should be a choice made between a doctor and a woman and in consultation with her family," Abrams said. "But I think the challenge that we have is that we keep putting this in a political space. This is a medical decision. And the medical choices that should be made should be governed by what is best for that woman. And what is the best suggestion of an advice of their doctor."
Lindsey Graham praises Trump after SCOTUS overturns Roe: 'deserves the lion's share of credit'
Republican South Carolina Sen. Lindsey Graham celebrated the U.S. Supreme Court overturning Roe. V. Wade, and said former President Donald Trump deserves credit for the landmark decision.
"President Trump deserves the lion's share of credit here. He fought like a tiger to put three constitutional conservative judges on the court. He stood behind Kavanaugh and all of us who've been working for the last 50 years to get this right to have a constitutional reset," Graham said on "Fox News Sunday."
"Friday was a glorious day," Graham added.
AOC slams SCOTUS abortion decision, says women will die and too many children already in 'poverty'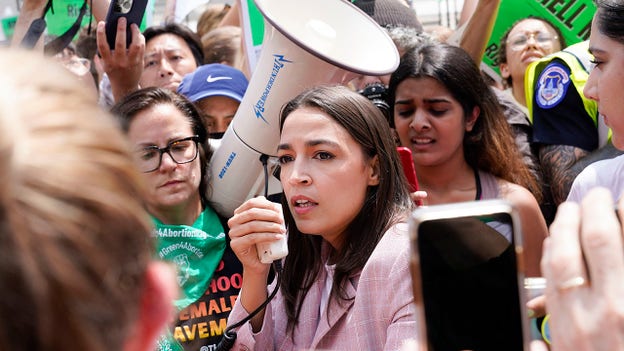 Democratic New York Rep. Alexandria Ocasio-Cortez decried the Supreme Court's decision to overturn Roe v. Wade, and took particular issue with the state of Arkansas for banning most abortions after the landmark opinion was released.
"This decision and this policy will kill people no matter what their spin and what their talking points are," Ocasio-Cortez said on MSNBC's "Meet the Press" on Sunday morning.
Host Chuck Todd has asked the congresswoman about Arkansas Gov. Asa Hutchinson signing into law a "trigger" statute that banned all abortions in the state except in the event to save a mother's life.
"I couldn't disagree more with Governor Hutchinson, but I think what's really important is honing in on this idea that the … the governor and the Republican Party, and frankly the Republican legislature in Arkansas, cares about the life of a woman and the life of a mother," Ocasio-Cortez said.