A 78-year-old woman faces new charges in two past bank robberies after authorities allege she gave a teller a note that said "I didn't mean to scare you" during a recent Missouri robbery.
Bonnie Gooch was jailed on $25,000 bond on charges of theft or attempted theft from a financial institution in a holdup Wednesday at Gopart Financial Bank in Pleasant Hill, The Kansas City Star reported. Online court records do not list an attorney for him.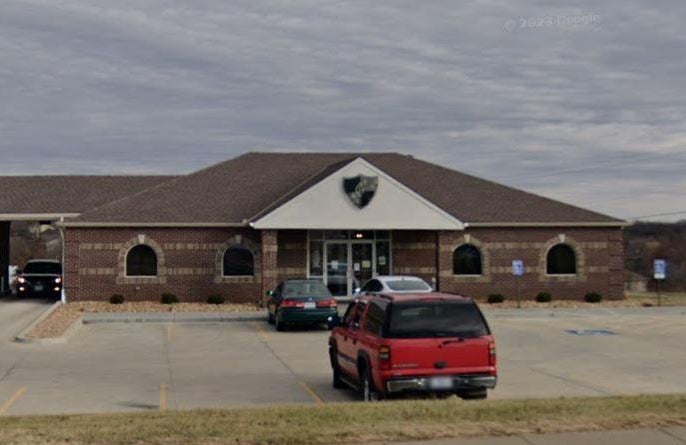 Gopart Financial Bank in Pleasant Hill, Missouri.
Google Maps
He was convicted of a bank robbery in California in 1977 and a robbery in 2020 in the Kansas City suburb of Lee's Summit. His probation for the second robbery ends in November 2021.
Court documents filed in Cass County in the latest case say the robbery notes demanded "13,000 small bills," saying, "Thank you sorry I didn't mean to scare you." Cass County prosecutors said surveillance video showed him pounding the counter, telling the teller to hurry up.
He smelled strongly of alcohol when officers stopped him less than 2 miles away, with cash scattered across the car's floorboards, prosecutors added.
"It's just sad," said Pleasant Hill Police Chief Tommy Wright, adding that the suspect had no known medical condition.
Wright told WDAF-TV that the suspect was wearing an "N95-type mask," sunglasses and plastic gloves.
The arrest was not far from Guido's Pizza Place, the station reported.
"And I saw two police cars pull up to the bank," restaurant manager Justin Lewis told WDAF. "I was driving to work and the girl was getting out. And I was like, 'What the hell? An old lady?'"
Trending news
Thanks for reading CBS News.
Create your free account or login
For more features.