Our commentary comes from Sen. Amy Klobuchar (D-Minn.), whose latest book "The Joy of Politics: Surviving Cancer, a Campaign, an Epidemic, a Rebellion, and Life's Other Unexpected Curveballs" (St. Martin's Press):
On this Mother's Day, I'm thinking of my mom. She taught second grade in the Twin Cities suburbs until she was seventy.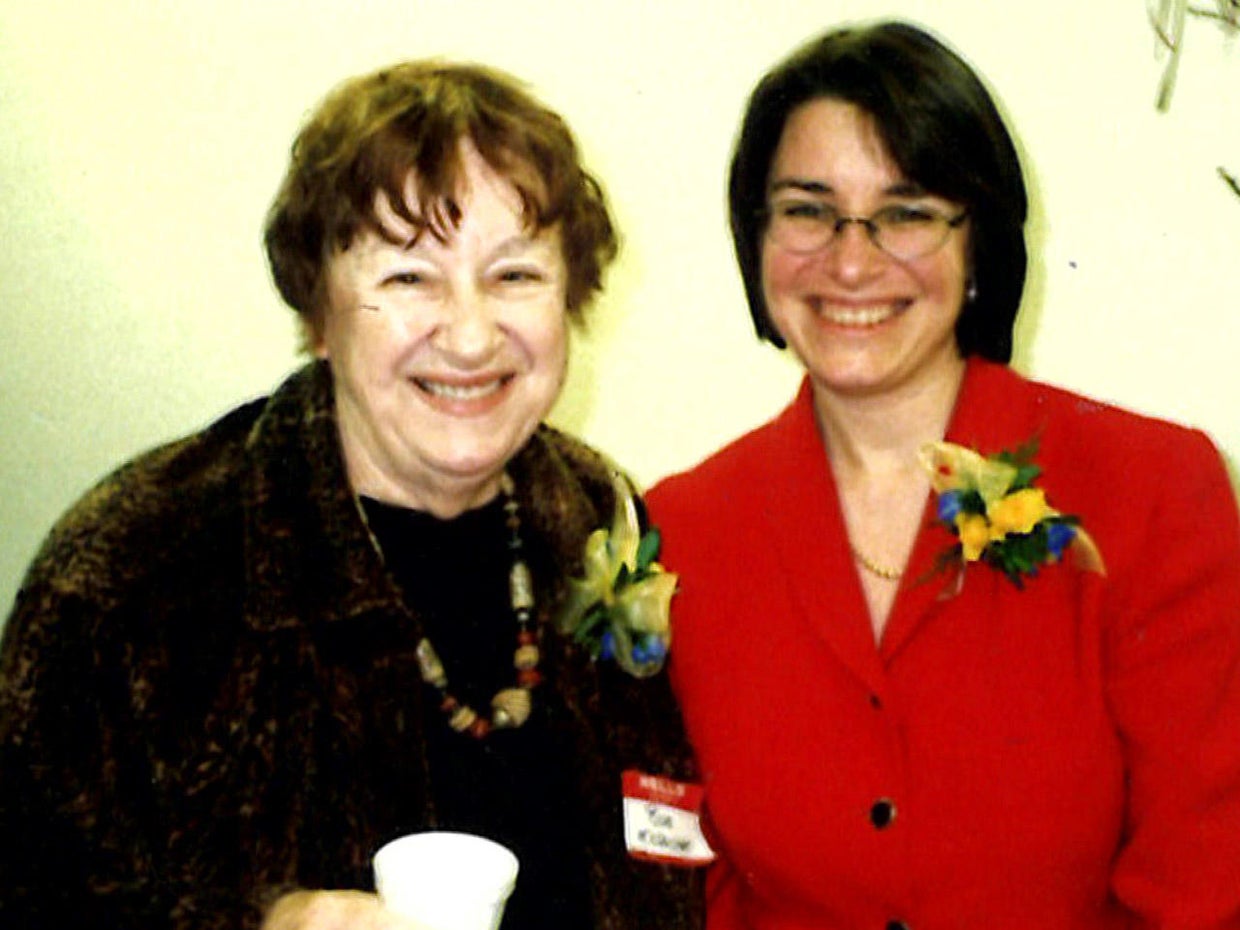 Amy Klobuchar in an undated photo with her mother, Rose
family photo
Her favorite unit to teach was the monarch butterfly unit. For days he taught his students the science of metamorphosis as they watched the caterpillar form its chrysalis. With the kids' wide-eyed excitement building every hour, it all culminated in the big "release day," when my mom would take the class outside and, surrounded by thirty adorable second graders, release the glorious king into the sky.
"Fly, butterfly, fly!" he will say
To this day, years after we lost him, his students, now with children of their own, still come up to me on the street and tell me he was their favorite teacher. And there are always so many great stories.
While meeting my mother, one mother, in tears, with her arms around her disabled son, told me how much her son loved having my mother as his second grade teacher and how the Monarch Butterfly Unit was his best school memory. He recalled that every year, on the day he released the butterfly, my mother would dress up like a monarch in black tights, orange wings, antennae, and a sign that read: "Mexico or Baste." Then, she would wear the same clothes and go grocery shopping after school.
I knew about the shopping-in-the-outfit story, but until that moment, I didn't know why my mom went to that particular store. Because the woman's son got a job at a grocery store after graduation. For years my mother would go to that store in her royal robes, only to stand in line to give her a big hug.
So he went to the grocery store. That was my mother.
So today, I'm thinking about my mom, and all the moms out there, who do so much for our family.
Happy Mother's Day!

See more:
Read an excerpt: "The Joy of Politics" by Sen. Amy Klobuchar
What's a mother to do? In her new book, the Minnesota Democrat writes about one of her accomplishments as part of the Senate Rules Committee: getting new parents to bring their babies to the Senate floor.

For more information:
The story was produced by Robert Marston. Editor: Joseph Frandino.
Celebrating Mother's Day
more and more

Source link