Why TikTok Faces Ban in US
Why TikTok Faces Ban in US
06:51
Montana becomes first US state to officially ban TikTok after Republican Governor Greg Gianforte Signed the bill into law on Wednesday. The law is scheduled to come into effect in January 2024 and may be challenged
"To protect the personal and private information of Montanans from the Chinese Communist Party, I have banned TikTok in Montana," Gianforte wrote on Twitter.
To protect Montanans' personal and private information from the Chinese Communist Party, I have banned TikTok in Montana.
— Governor Greg Gianforte (@GovGianforte) May 17, 2023
The governor's office claimed in a news release that "penalties will be enforced by the Montana Department of Justice" and that anyone who violates the law must pay $10,000 per violation and is liable for an additional $10,000 per day if the violation continues. , according to the text of SB 419.
"Governor Gianforte signed a bill that violates the First Amendment rights of the people of Montana by unlawfully banning TikTok, a platform that empowers tens of thousands of people across the state," TikTok said in a statement to CBS News. "We want to reassure Montanans that they can continue to use TikTok to express themselves, earn a living and find community as we continue to work to protect the rights of our users inside and outside of Montana."
Last month, Montana became the first state to pass a bill banning the app — which raised concerns among tech experts about how realistic expectations were around the app.
At a hearing on the bill in March, a TechNet representative said that app stores "do not have the ability to geofence" on a state-by-state basis, making it impossible to enforce restrictions on popular app marketplaces, such as the Apple App Store or the Google Play App Store.
In March, Gianforte joined the Biden administration in banning TikTok from government devices in Montana. who banned the platform from all federal employee devices
Trending news
C nuts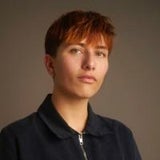 Thanks for reading CBS News.
Create your free account or login
For more features.